Is Queen planning a tour with Adam Lambert?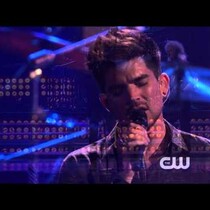 Posted February 12th, 2014 @ 6:45am
Freddie Mercury's shoes are hard to fill, but if anyone can attempt to do it, it's Adam Lambert. And there are rumors now that Queen is gonna hit the road again with Adam as lead singer. Drummer Roger Taylor says they've been talking to Adam, and he thinks they'll be doing some more stuff this summer here in the U.S.