Queen and Adam Lambert to tour the US!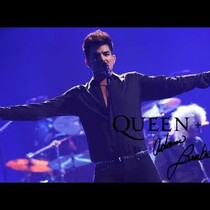 Posted March 7th, 2014 @ 7:25am
Queen had their big press conference yesterday at Madison Square Garden, and announced a US tour with Adam Lambert, who will once again be fronting the band. They'll have one show around here…July 19 at Mohegan Sun Arena! Here they are performing at the I Heart Radio Music Festival!