Robin Thicke to make cameo on dad's new show!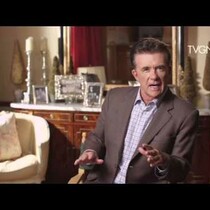 Posted March 13th, 2014 @ 7:51am
Robin Thicke's dad is getting a reality show, and yes Robin will make some appearances on the show. Alan Thicke was the dad on growing pains back in the 80s, and he'll have a new show on TVGN called Unusually Thicke. He says it "combines his two favorite things, family and laughing at my family." David Hasselhoff, Wayne Gretzky, Bob Saget, John Stamos, and others will also make cameos on the show that premieres April 16th.