[Watch] Hallway Wolf is Jimmy Kimmell Hoax!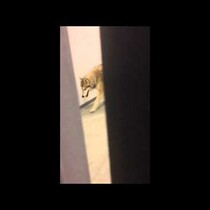 Posted February 21st, 2014 @ 7:15am
The latest Olympic "Sochi Fail" turned out to be a hoax. Maybe you saw the video that Olympic luger Kate Hansen posted a video on You Tube that showed a wolf walking in the hallway near her room. Turns out it was a hoax...with help from serial prankster Jimmy Kimmel!